Hire our Media Production Team
We're extremely proud of our media team. We have some of the strongest Designers and Editors in the country. We have a fully equipped audio production suite, and video production suite with Telepromter to enable you to read your scripts straight to camera.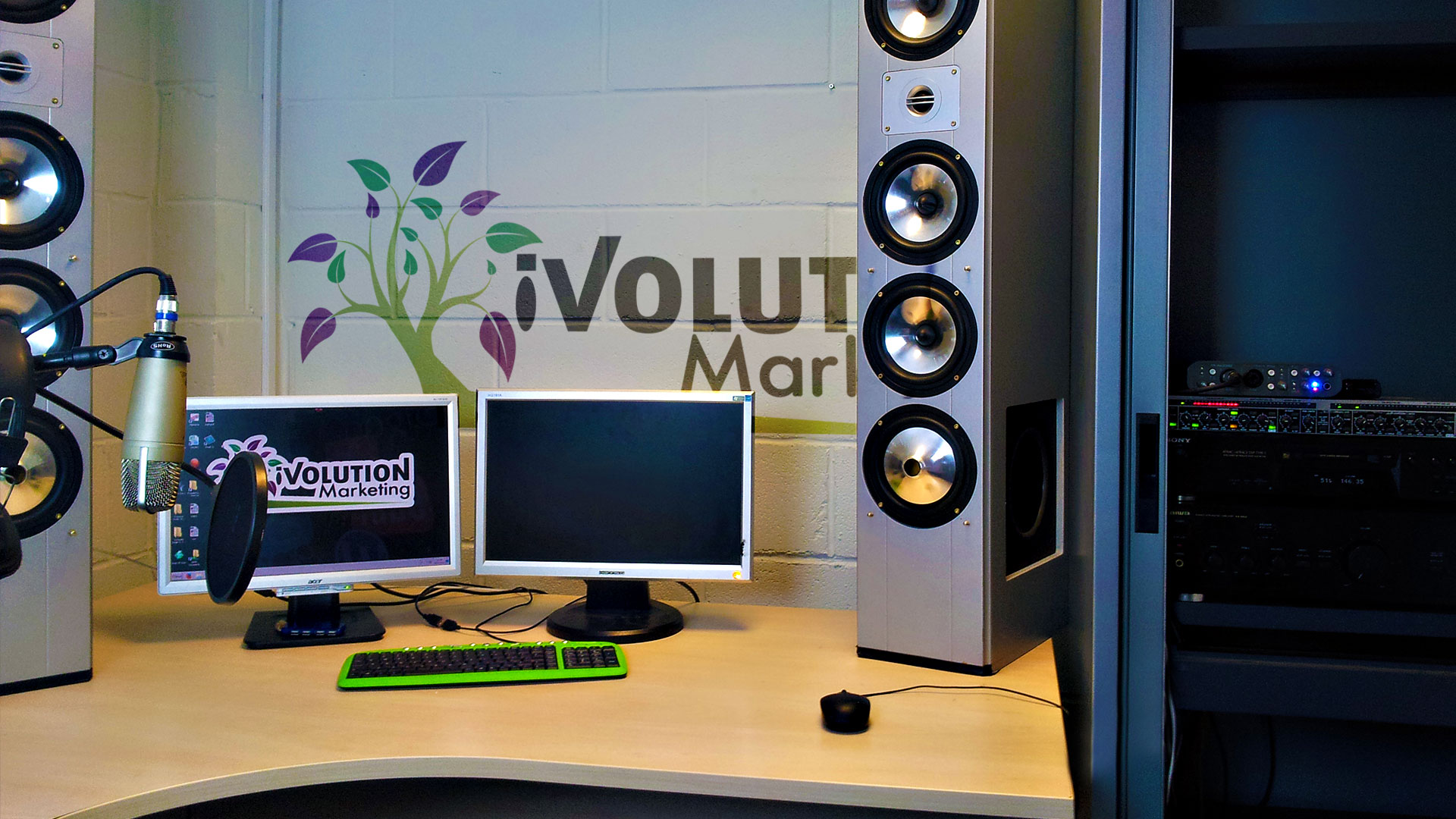 Our Editing Suite is fully loaded with professional equipment for high quality productions. We use industry standard software for producing audio tracks from scratch, mixing and mastering vocals with compression, multitracking and effects.
We don't stop there! We also use production quality professional camera equipment recording in full 1080p HD. Our team has vast experience in studio recording, sound and lighting. This means, if you're looking to achieve that clean white backdrop look for your product videos we can help you.